Web Design Course 2 - Landing Pages
Learn how to design versatile and functional Landing Pages for products from scratch
Go to the course
Web Design Course 1 - SaaS Product
Learn how to create web apps from scratch. Dashboards, charts, data tables, map views and more!
Go to the course
How to master freelancing
Learn how to price your work, get clients and improve your chances.
Go to the course
How to Present Your Work
Spot-on ways to make your projects shine!
Go to the course
Create Case Studies for UI Projects
Learn how to create a case study for your UI project!
Go to the course
Going High Fidelity: UI in Mobile Apps
Learn how to bring your mobile app UI's to another level of fidelity. In this course I'll share all my tips, tricks and techniques to boost the visual quality of your projects.
Go to the course
The complete guide: UI in Mobile Apps
UI is becoming more and more important in the workplace. Designers that can do high-fidelity visuals are often paid more than their friends who end their work on low⁠-⁠fidelity wireframes.
Go to the course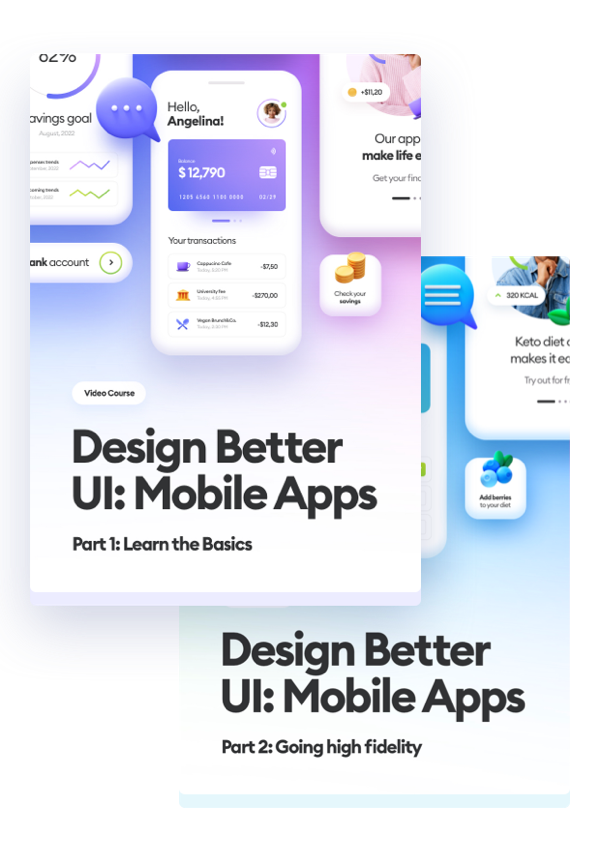 UI In Mobile Apps: Both Courses
Learn the basics of layout, grid and hierarchy, then make it beautiful with effects and decorations. Both courses together, $20 cheaper!
Go to the course 1
Go to the course 2